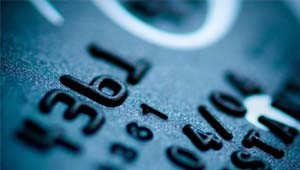 INDUSTRY: Finance/BankingCLIENT PROFILE
GlobalNet Teams Up with Cyara to Provide a Better Customer Experience for a Leading Canadian Bank
BACKGROUND
The client is one of Canada's top banks with an award winning mobile app and website. The Canadian bank has a strategic goal: to become one of the Top 10 service organizations in the world. Complete replacement of their IVR, email, chat and other self-service systems with fully dynamic, customized self-service within a one-year timeframe was an important strategy to obtain their goal. The bank also has a need for high security for their systems, particularly for backend calls to financial applications. They also need the ability to manage up to 5 call attempts per second.
GlobalNet powered by Cyara was brought into this project to address these challenges:
• Reduce the risk of errors in the production system when the development
project went live.
• Ensure that the system could meet the load of 5 call attempts per second.
• Eliminate the need for a dedicated testing team with an easy-to-use tool where scenarios can be shared.
• Deliver a system with no compromise: a fully dynamic IVR system with fully functional capacity.
SOLUTION
GlobalNet utilized Cyara's automated testing which was particularly useful given the project's tight timeframe. "My teams are asked more and more how to do Agile development. Cyara's methodology fits in with the Agile mindset. The Cyara platform gives you a way to approach this from the perspective that the effort you're putting into the development of the test cases becomes the test case itself. You build the test case in Cyara, and it becomes the performance test and a way to actively monitor. That's the true value proposition," said the project manager.
RESULTS
This approach combined with GlobalNet's expertise in utilizing the Cyara suite of Automated Customer Experience Solutions resulted in:
• Dramatic risk reduction for new IVR deployment.
• Enabled Agile development methodology.
• Allowed re-allocation of 50-75% of staff from listening to IVR voice prompts.
• Allowed developers to simplify and easily test the IVR system.
• Reduced the number of defects that went into the production system, identifying even rare case scenarios.
• Enabled any change to be retested immediately for all load and regression testing scenarios.
• Ability to re-use test cases as part of ongoing Pulse Monitoring of the Customer Experience.
---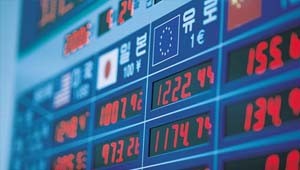 INDUSTRY: Finance/BankingCLIENT PROFILE
The client is one of Canada's largest Financial and Banking institutions.
BACKGROUND
GlobalNet provides Customer Experience Testing Management services for Contact Center Technology projects. For over three years GlobalNet was engaged directly by one of the largest Banks in Canada to oversee all the testing activities for 6,000+ Seat Contact Center conversion project from a Nortel Contact Center to a combined Cisco / Genesys Contact Center solution.
SOLUTION
GlobalNet has found that the challenge on these large scale multi-project deployments is the need to have resources performing very specific duties and tasks that traditionally lie outside the everyday skill set of our clients' regular full-time employees. This was exactly the situation that was presented to us by our client.
Utilizing GlobalNet's proven Program Testing Management governance model, we were able to create a comprehensive Testing Strategy that covered all testing phases for the program (Unit Testing, Integration Testing, System Testing, Acceptance Testing, and Production Verification Testing). The model involved utilizing a Program Testing Manager to oversee all testing at the Programs Executive level along with a Defect Manager, Integration Testing Manager, Testing Lab Coordinator, Interim Change Manager and a Functional Testing/User Acceptance Testing Lead, to oversee all testing related activities on behalf of the client.
RESULTS
The result of providing this Testing Management model and resources with the required expertise meant that the client always had a clear insight into testing and had a team of dedicated experts and professionals to resolve any issues that could impede the project and impact testing objectives. The GlobalNet Program Testing Management team ensured that the technology was be implemented with the highest quality while meeting tight inter-project timelines.
---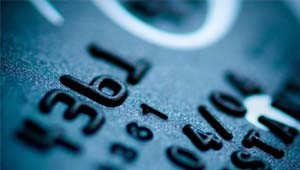 INDUSTRY: Finance/BankingCLIENT PROFILE
The client is one of the USA's largest Financial and Banking institutions. The client has a five thousand-seat global contact center environment that processes over 1 million calls per day utilizing a new Cisco Unified Contact Center Enterprise (UCCE) solution interconnected with a Cisco Unified Intelligent Contact Management Enterprise (UICME) solution with Hosted Interactive Voice Response (IVR) connected to an Avaya CMS telephony system.
BACKGROUND
For over a decade, the GlobalNet team has been providing Cisco UICME/UCCE Call Routing Scripting and 3rd Level Support for one of the USA's largest Banking Institutions that processes over 1 million calls per day. GlobalNet provides a dedicated team of Cisco UICME/UCCE Engineers to provide design, development and 3rd level support on a 24x7x365 day basis.
SOLUTION
The challenge is to provide effective Call Routing Development and Support for a large multi-site, multi-country contact center on an ongoing basis. GlobalNet created a model based on Agile/Scrum Methodology to deliver a Managed Services solution to our partner and client. The work comes through a Team Manager who also acts as the team's Scrum Master. The team proceeds to task out all the work on a two-week sprint or cycle, which then provides the client with new code ready for release into the production environment by the end of each sprint.
GlobalNet also provides 24x7 3rd level support for the Cisco UICM/UCCE environment. With a rotating on-call team member model our engineers provide constant coverage ensuring that the production environment is stable and functioning. This also provides peace of mind for the client knowing that there will always be someone available to resolve production incidents in a timely manner.
RESULTS
GlobalNet continues to be the prime team accountable for all Cisco UICME/UCCE additions, changes and support required to ensure that the Banking Institution meets all of it's objectives with respect to delivering outstanding customer care to it's customers.